---
Three in Four Countries Want a New Treaty to Eliminate Nuclear Weapons
Three-quarters of all nations support UN Secretary-General Ban Ki-moon's proposal for a treaty to outlaw and eliminate nuclear weapons, according to a study released today by the International Campaign to Abolish Nuclear Weapons (ICAN). Of the 146 nations to have declared their willingness to negotiate a new global disarmament pact, four maintain nuclear stockpiles: China, India, Pakistan and North Korea.
The report comes one week after the Doomsday Clock of the Bulletin of the Atomic Scientists was moved one minute closer to midnight in response to growing nuclear dangers around the world and a lack of progress towards nuclear abolition. "The vast majority of nations believe it is time to ban nuclear weapons in the same way that biological and chemical weapons have been banned," said Tim Wright, an ICAN campaigner and the author of the study.
"Nuclear disarmament cannot continue at a snail's pace if we are to prevent the further spread and use of nuclear weapons. It must be accelerated, and the best way to achieve that is through a comprehensive nuclear disarmament treaty with timelines and benchmarks for eliminating nuclear stockpiles," Mr Wright said. "This must be the next big negotiating objective of the international community."
Last November the International Red Cross and Red Crescent Movement—which has close to 100 million members and volunteers worldwide—adopted a historic resolution highlighting the humanitarian dangers of nuclear weapons and calling on governments "to pursue in good faith and conclude with urgency and determination negotiations to prohibit the use of and completely eliminate nuclear weapons through a legally binding international agreement".
Support for a treaty to abolish nuclear weapons has grown considerably since 2008, when the UN Secretary-General made such a treaty the centrepiece of his nuclear disarmament action plan. At the May 2010 review conference of the ailing Nuclear Non-Proliferation Treaty, two references to a nuclear weapons convention made their way into the agreed outcome document, despite strong protestations from some nuclear-armed nations.
Arielle Denis, a senior campaigner at ICAN's office in Geneva, believes that governments have a clear popular mandate to ban nuclear weapons. "Right across the world, even in nations with large nuclear arsenals, opinion polls show that a majority of citizens support the elimination of these immoral, inhumane and illegal weapons. The people believe the time has come for their leaders to cast off the nuclear shadow," she said.
The ICAN study shows that every nation in Latin America, the Caribbean and Africa is in favour of a treaty banning nuclear weapons, as are most nations in Asia, the Pacific and the Middle East. Support is weakest in Europe and North America, particularly among members of the NATO nuclear alliance. Nations that support a ban on nuclear weapons make up approximately 81% of the world's population. Only 26 nations are opposed to such a treaty, with 22 sitting on the fence, the study reveals.
---
11,500 people attend Global Conference for a Nuclear Power Free World
Organizing Committee Announcement
(January 16, 2012) The Global Conference for a Nuclear Power Free World was held at Pacifico Yokohama on 14 and 15 January 2012. 6000 people on the first day and 5500 on the second, including 100 international participants from over 30 countries, gathered at the conference, with a total of 11,500 participants. The conference was broadcast live over the internet, with an audience of approximately 100,000.
 At the closing of the conference, the "Yokohama Declaration for a Nuclear Power Free World" was announced. The Yokohama Declaration emphasises 1) the protection of the rights of those affected by the Fukushima nuclear power plant accident; 2) Responsibility of the Japanese Government and the Tokyo Electric Power Company (TEPCO); 3) Minimisation of residents' exposure to radiation; 4) A global road map for the phase out of the nuclear fuel cycle and the decommissioning of all nuclear power plants; 5) Currently closed Japanese nuclear power plants to not be reopened; 6) The prohibition of export of nuclear power plants and components, especially to industrialising nations; and 7) Emphasis of the role of local and municipal authorities; and declares to develop a global network to support Fukushima. It also calls for actions to be taken throughout the world on 11 March 2012. Read more…
Yokohama Declaration for a Nuclear Power Free World
The 11 March 2011 earthquake, tsunami and related melt down at the Fukushima Daiichi nuclear power plant has led to great suffering for the people of Japan and has increased radioactive contamination across the globe. It has also sounded a warning bell throughout the world about the long-term health, environmental and economic risks of nuclear power.
As with Three Mile Island and Chernobyl, the accident at Fukushima has reminded us once again that nuclear technology is unforgiving and accidents cannot be contained. The situation is not under control as declared by the Japanese Government. The nuclear power plant is still unstable and workers continue to work under life-threatening conditions.
Radioactive contamination is spreading. This is a regional and global emergency. People are either forced to flee with their children or live with unacceptable health dangers and prolonged radiation exposure. In Fukushima prefecture, evidence of radioactive material has been found in the breast milk of mothers and the urine of children. Lives are threatened, including those of future generations. The regional economy has been destroyed.
Every step in the nuclear fuel chain has created Hibakusha, a term initially used to describe survivors of the Hiroshima and Nagasaki bombs, but now used for all victims of radiation exposure. Uranium mining, nuclear weapons testing, accidents at nuclear power plants, and the storage and transport of nuclear waste have all created Hibakusha.
The experience of these Hibakusha around the world is one of secrecy, shame and silence. The right to information, health records, treatment and compensation has been inadequate or denied with excuses of "national security" or due to cost. This lack of accountability is not limited to Japan, but is a problem fundamentally present in the nuclear industry everywhere due to the corrupt relationship between governments and the nuclear industry.
We now stand at a crossroads. We have the choice to break out of the nuclear fuel chain and move towards efficient, renewable and sustainable energy that does not threaten health or environment. For the sake of future generations, it is our responsibility to do so. Turning away from nuclear energy goes hand in hand with nuclear weapons abolition, and will contribute to lasting world peace.
The global solidarity shown towards the people of Fukushima and the spirit of those gathered at the Yokohama Global Conference for a Nuclear Power Free World demonstrates that connections between people are truly what will create the foundations for our future.
We call for:
1. The protection of the rights of those affected by the Fukushima nuclear power plant accident; including the right to evacuation, health care, decontamination, compensation and the right to enjoy the same standard of living as before 11 March 2011;
2. Full transparency, accountability and responsibility of the Japanese Government and the Tokyo Electric Power Company (TEPCO) and the establishment of an independent body to disseminate information to the public to reverse the history of concealing information from the public and releasing contradictory information.
3. Ongoing comprehensive data collection and radiation measurement of humans, food, water, soil and air to inform the urgent and necessary measures to minimise the populations exposure to radiation. Data collection will be necessary for generations and inter-agency governmental undertakings and the support of the international community are required. Corporations that have profited from the nuclear industry should carry their share of the costs.
4. A global road map for the phase out of the nuclear fuel chain – from uranium mining to waste – and the decommissioning of all nuclear power plants. The 'safety myth' has been destroyed. Nuclear technology has never been safe and has never survived without massive public subsidies. Renewable energy is proven and ready to be deployed on a decentralised and local scale if only policies to promote it were advanced to support local economies, such as Feed-in-Tariffs.
5. Currently closed Japanese nuclear power plants to not be reopened. Japan's energy needs can be met by implementation of policies including the Feed-in-Tariff law that has been adopted and the structural separation of ownership of transmission and production of energy.
6. The prohibition of export of nuclear power plants and components, especially to industrialising nations in Asia, the Middle East, Africa and Europe.
7. Support for local and municipal authorities that play an important role in creating a society not dependent on nuclear power. We encourage solidarity between local municipal leaders, regional parliamentarians and civil society to promote strong communities, decentralization, bottom up approaches and an end to economic, racial and gender discrimination.
8. Actions, demonstrations, seminars and media events to be held throughout the world on 11 March 2012 to protest the treatment of the citizens of Fukushima and call for a nuclear power free world.
Based on the above principles, the participants of the Global Conference have launched the "Forest of Action for a Nuclear Power Free World", containing concrete plans for action. These many recommendations will be submitted as appropriate to the Japanese Government, governments of other nations, the United Nations Conference on Sustainable Development (Rio+20) and so on.
10,000 people came to the Global Conference for a Nuclear Power Free World in Yokohama, and 30,000 watched online. We, the participants are determined to maintain an international network to support Fukushima, cooperation among those affected by radiation through the Global Hibakusha Network, the establishment of the East Asia Non Nuclear Power Declaration Movement, and a network of local municipal leaders and mayors.
15 January 2012
Declared at the Global Conference for a Nuclear Power Free World Yokohama, Japan
This Declaration was drafted by the Organizing Committee of the Global Conference for a Nuclear Power Free World, and is supported by participants from around the world.
---
 Economic Dimensions of Nuclearism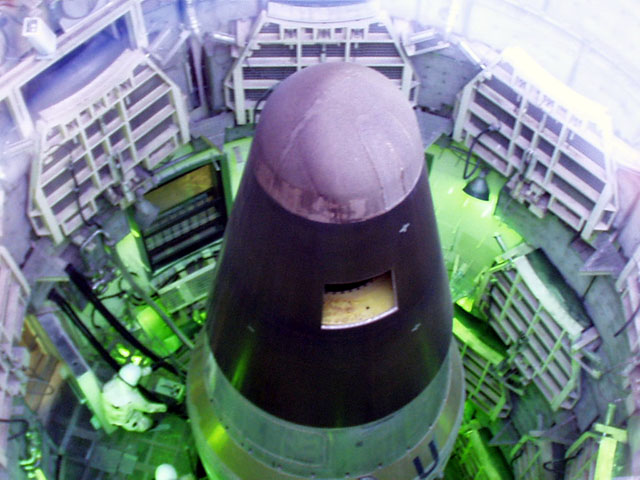 In recent months the issue of the cost of nuclear weapons has become more salient in nuclear disarmament debates. This is at least in part due to the intensity of wider debates on the economic crisis, government austerity cuts and in general a sharper scrutiny of public budgets.
At the same time there is growing interest in the role played by private sector actors in the nuclear weapons industry. In both cases, the IPB believes there is a need to share information and ideas, not only about the scale and the nature of the problem, but also about ways to challenge decision-makers in both public and private sectors.
Our resources list concentrates mainly on recently published materials. It is offered as a toolbox to assist those interested in going further with the economic aspect of this issue.
We welcome additions or corrections; write to: mailbox@ipb.org.
Colin Archer
International Peace Bureau
Co-convenor of the Economic Dimensions of Nuclearism Working Group
---
 US Congressman Ed Markey Introduces SANE Act to Cut Bloated Nuclear Weapons Budget
 Congressman joined by 34 co-sponsors on legislation to cut $100 billion over next decade from outdated nuclear weapons programs
 
On February 8, Congressman Edward J. Markey, Co-President of Parliamentarians for Nuclear Non-Proliferation and Disarmament, took to the House floor to decry the wasteful spending in America's nuclear weapons programs and to introduce legislation that would cut $100 billion over the next ten years from America's bloated nuclear weapons budget. The Smarter Approach to Nuclear Expenditures (SANE) Act of 2012  cuts specific nuclear weapons and related programs.
 
"It is insane that Republicans are proposing to block the automatic defense cuts mandated by the debt deal while America's nuclear weapons budget teems with billions in wasteful spending," said Rep. Markey, senior member of the House Energy and Commerce Committee and founder of the Bipartisan Nonproliferation Task Force. "It is insane to spend hundreds of billions on new nuclear bombs and delivery systems to fight a long-past Cold War while ignoring our 21st century security needs and seeking to cut Medicare, Medicaid and social programs that millions of Americans depend on. The SANE Act will cut spending on outdated, wasteful nuclear weapons and related programs over the next ten years and will strengthen our long-term economic and national security." (see video of Rep. Markey's floor statement).  
 Specifically, The Smarter Approach to Nuclear Expenditures (SANE) Act of 2012 will:
Cut the current fleet of nuclear submarines from 12 operational at sea to eight operational at sea ($3 billion savings)
Delay the purchase of new nuclear submarines ($17 billion savings)
Reduce the number of ICBMs ($6 billion savings)
End the nuclear missions of air bombers (up to $17 billion savings)
Delay new bomber program ($18 billion savings)
Cancel new, wasteful nuclear weapons facilities ($15 billion savings)
 The legislation enacts a call made by Markey and 65 other US legislators in October 2011 for the US Super Committee, to cut $20 billion per annum ($200 billion over 10 years) from the nuclear weapons budget in order to preserve funding for vital programs for social security and the economy (See Freeze the Nukes: Fund the Future). Although the SANE Act only asks for half as much to be cut, it goes into detail on which nuclear programs could be cut without impacting on current nuclear policies or doctrines. Even greater cuts could be made if the US negotiates additional nuclear disarmament agreements during this period.
 "It's well past time to realign our nation's nuclear arsenal to deal with today's threats," said Joseph Cirincione, President of Ploughshares Fund. "The current Cold War nuclear weapons complex is draining resources and attention from the military programs our nation needs to meet current and future challenges. It is encouraging to see the leadership of so many members of Congress helping to move our nation toward a smarter national security strategy. Congressman Markey and the other co-sponsors of the SANE Act are doing a great service, promoting a much needed debate on how to modernize our nuclear force in a way that both saves money and makes our nation safer."
 
"We are well past the time when the United States needs to stop pouring billions of additional dollars into maintaining the existing nuclear weapons arsenal that is immoral, that the U.S. doesn't need and that is not making our country safer," said David Culp, Legislative Representative, Friends Committee on National Legislation.  
 
"POGO is enthusiastic that so many of our recommendations were included in the bill. We also hope there will be bipartisan support for aspects of the proposal, since the cuts aren't partisan and are a good start to spending smarter and ending the old Cold War strategy," said Danielle Brian, Executive Director, Project On Government Oversight (POGO). "We thank Representative Markey and the other cosponsors for their leadership on this critical issue."
 
SANE Act Cosponsors: Lee (CA), Clarke (MI), Jackson (IL), Stark (CA), Woolsey (CA), Holt (NJ), Filner (CA), Slaughter (NY), Nadler (NY), Brady (PA), Kucinich (OH), Lewis (GA), Conyers (MI), Grijalva (AZ), Holmes Norton (DC), Braley (IA), Polis (CO), Honda (CA), Blumenauer (OR), Frank (MA), Ellison (MN), Maloney (NY), Kaptur (OH), DeFazio (OR), Bishop (NY), McGovern (MA), Richardson (CA), Olver (MA), McDermott (WA), Payne (NJ), Eshoo (CA), Christensen (VI), Tierney (MA), Farr (CA).
 
The SANE Act is endorsed by the Congressional Progressive Caucus and: Alliance of Baptists on the Interfaith Committee on Nuclear Disarmament, Church of the Brethren, Citizens for Global Solutions, Colorado Coalition for the Prevention of Nuclear War, Cumberland Countians for Peace & Justice, DC Statehood Green Party, Franciscan Action Network, Friends Committee on National Legislation, Georgia WAND, Global Green USA (US affiliate of Green Cross International), Global Security Institute and Bipartisan Security Group, Lawyers Committee on Nuclear Policy, Los Alamos Study Group, National Council of Churches of Christ, USA, Network for Environmental & Economic Responsibility of United Church of Christ, Nuclear Age Peace Foundation, Nuclear Watch New Mexico, Oak Ridge Environmental Peace Alliance, Peace Action, Physicians for Social Responsibility, Ploughshares Fund, Project on Government Oversight (POGO), Rocky Mountain Peace and Justice Center, Tri-Valley CAREs, Women's Action for New Directions.
 
---
Parliamentary call to action: Support diplomacy, not force, to prevent nuclear proliferation in the Middle East!
Parliamentary actions:
Background
Growing concern about Iran's uranium enrichment and the possibility of Iran moving toward a nuclear weapons capability has prompted the United Nations, European Union and various national governments to impose increasingly comprehensive sanctions against Iran, and is prompting speculation – particularly in Israel and the United States, about the possible use of pre-emptive force against Iran's uranium enrichment facilities.
Any move by Iran to acquire nuclear weapons would most likely trigger further proliferation in the region (see Saudi royal warns that Mideast could face nuclear arms race, Associated Press, January 26, 2012) and set back the already troubled Middle East peace process.
Iran remains party to the Nuclear Non-Proliferation Treaty (NPT), claims it has no intention to develop nuclear weapons, and the supreme leader Ayatollah Ali Khamenei has issued a fatwa denouncing nuclear arms as anti-Islamic (See Iran issues anti-nuke fatwa, World War 4 Report, Dec 8, 2005).
However, recent revelations about Iran's research into nuclear triggers, coupled with Iran's lack of complete transparency to the International Atomic Energy Agency (IAEA) regarding all aspects of its nuclear energy program, fuel speculation that Iran is keeping its options open (See Iran's Nuclear Program, New York Times, January 26, 2012).
The call for strengthened sanctions against Iran is thus understandable. However, a number of analysts argue that sanctions and the threat of force are counter-productive, unless they are part of a non-discriminatory approach to nuclear non-proliferation applicable to all actual and potential nuclear weapons proliferators in the region, coupled with progress on implementation of NPT obligations for global nuclear disarmament.
Focusing on Iran's potential nuclear capabilities while ignoring the nuclear weapons programs of Iran's neighbours, and the ongoing threats from other nuclear armed States, appears to be strengthening the internal support for the Iranian regime's intransigence – pushing the country towards nuclear deterrence as a security option (See Preventing a Nuclear Iran, Peacefully, Shibley Telhami and Steven Kull, New York Times, January 15, 2012).
The use of force to 'surgically destroy' Iran's uranium enrichment facilities would be unlikely to block a determined Iran from advancing its program, could lead to regional war, and could further prompt a move toward a nuclear deterrence option, not only in Iran but also in other Middle East countries (See Former Mossad chief: Israeli attack on Iran must be stopped to avert catastrophe, Haaretz, December 12, 2011).
A more promising alternative to preventing proliferation in the Middle East is for governments to rally behind the United Nations sponsored process for establishing a Middle East Zone Free of Nuclear Weapons and other Weapons of Mass Destruction (see Preventing a Nuclear Iran, Peacefully). A recent public opinion poll in Israel indicated that a majority favoured this diplomatic approach over the threat or use of force against Iran.
Following up on a unanimous resolution in the UN General Assembly and a consensus decision at the 2012 Conference of States Parties to the NPT, the United Nations (in conjunction with the US, UK and Russia – and in consultation with countries in the Middle East) has appointed a host country and a facilitator to commence the diplomatic process for achieving such a zone, starting with a high-level conference of all countries from the region in Finland later this year (See Finland to Host Conference for WMD-Free Middle East, Inter Press Service, October 19, 2011).
A regional zone free from WMD would not only strengthen non-proliferation commitments and mechanisms applicable to all countries in the region, it would also come with security assurances by the Nuclear Weapon States that they would not threaten a nuclear attack on any countries within the zone – an important security requirement that would stem proliferation by removing a key stimulus to countries to adopt nuclear deterrence doctrines.
Establishing such a zone would be incredibly difficult and take some time, probably through a phased process that includes confidence-building measures, such as ratification of the Comprehensive Test Ban Treaty by all States in the region, and diplomatic recognition by all States in the region. Such security-enhancing measures would not only advance the WMD free zone process, but could feed into the Israel-Palestine peace process and strengthen the entire regional peace and security framework at large. What's important is political will and the commencement of negotiations. Parliamentarians have a vital role building this political will and supporting good faith negotiations (See Parliamentarians vital in supporting a nuclear weapons-free Middle East, PNND, October 20, 2011).
Parliamentarians were active–indeed at times vital– in the establishment of Nuclear Weapon-Free Zones in other regions including Antarctica, Latin America and the Caribbean, South Pacific, Africa, South East Asia and Central Asia. Most of these zones were difficult to achieve, including countries or territories that were involved in nuclear testing, deployment or extended nuclear deterrence doctrines. The experience in overcoming these difficulties to develop security without nuclear weapons can encourage success in the Middle East.
Please report any actions you take to alyn@pnnd.org.
For further information see:
---
The U.S. military drawdown in Europe
On page 9 of the new U.S. military strategic review report, the Secretary of Defence argues that the U.S. can draw down U.S. military presence in Europe because "most European countries are now producers of security rather than consumers of it" It's a disturbing formulation.
It's disturbing not because of the notion of the U.S. drawing down its enormous military grip on the European continent. 67 years after the end of the Second World War, the U.S. keeps at least 80,000 military personnel in Europe operating hundreds of military sites. In Germany and Italy, the main 'losers' of that war, U.S. military footprint is literally noticeable from an airplane. The density of military airfields in the Southern half of Germany and parts of Italy is astounding, and can be seen when flying over the continent.
Loosening the U.S. military grip on Europe wouldn't harm anyone. If it leads to a re-evaluation of the nature and relevance of NATO, all the better! 67 years after the War, it's about time 'Europe' deals with it's security infrastructure in a mature way: Not relying on the U.S. that is. This doesn't mean that Transatlantic relations should end. It means that they should be more balanced. It took occupied Iraq 'only' 9 years to get most of the American victors out. And that in a hyper-volatile region. There's no reason why countries in Europe shouldn't welcome a similar drawdown so much further on in their development as stabile, independent countries.
No, it's not the notion of U.S. withdrawal that's disturbing. It's the reason given why: Because European countries are now producers of security rather than consumers of it. It is a euphemism with a dangerous twist. Occupied countries now become 'security consumers' while occupiers become 'security producers'. This way, Thales, EADS and Finmeccanica are no longer producers of military hardware allowing buyers the use of raw power. They are now producers of security, just catering to consumer needs on the security market.
The sentence is the most open exposure of the darker side of the 'security approach' that has in many ways pushed out the older 'defence approach'. Countries no longer aim to protect their citizens just by ensuring proper defence, no, they now have to go out and 'maintain security' by 'providing it' to others. At gun point if necessary. Europe, as a bloc, is the second most prolific arms exporter globally, after the U.S. In many incidents in which countries disagree about who should provide security to a specific group of consumers, both sides now fight with European or U.S. arms.
In a previous era, the US and Russia were the only two powers 'producing security.' They provided a lot of it. In Europe, through NATO and the Warsaw Pact. In Korea, Vietnam and Afghanistan where they violently disagreed on the division of security consumers. In Latin America the U.S. for decades tried to create markets for providing security, through military coups, interventions and arms deals.
Let's hope that this time, the sound U.S. intentions to draw down military presence in Europe make it past the interagency rivalry, a problem that thwarted previous attempts. As for Europeans: Regardless of U.S. military force levels in your country, please don't fall for the logic of 'security producers and consumers.' It's a rhetoric reminiscent of the days when your countries occupied and colonized much of the globe. You may have forgotten, most security consumers have not.
Wilbert van der Zeijden is currently a researcher in the security and disarmament department IKV Pax Christi in the Netherlands. For more of Wilbert's writing see: http://www.NoNukes.nl 
---
European Youth Delegation for a Nuclear Weapon Free World
 Applications are now open, deadline is 24 February! The 40 selected participants will start preparing for the project online, in thematic international working groups. The preparatory meetings will take place in Austria, Germany, Italy, Romania, and Switzerland. After the trip, we will inform our communities about our experience, do media work, and stay in touch for future international projects.
Eligibility
• Be between 18 – 30 years old
• Live in a European country (non-EU members too).
• Have a basic knowledge of English
• And be motivated and interested in the topic!
The participation fee is 150 Euro. This includes:
• your travel expenses to Vienna and return trip
• accommodation at the Brigittenau youth hostel
• breakfast, dinner and a daily allowance for lunch
• local transportation
• activity costs
Please write us if you need financial assistance. The application deadline is 24th February 2012. If you need further information, we're happy to help: contact@nptyouth.org or see http://www.nptyouth.org/
---
2012 NPT PrepCom- Important Information for Civil Society
The NGO coordinator for the 2012 PrepCom is Ray Acheson, Director of Reaching Critical Will. All information regarding the NPT PrepCom is available at www.reachingcriticalwill.org and is updated regularly. In addition, please subscribe to the Reaching Critical Will E-News, which is distributed monthly by email, in order to keep up to date with the latest news. If you cannot find an answer to your question on the website or in the E-News, please email info[at]reachingcriticalwill.org.
NGO accreditation and registration
Information about accreditation and registration is available in the aide memoire prepared by UNODA. NGO requests for accreditation are due by 16 March 2012. NGOs that are provisionally accredited to the meeting must pre-register by 20 April 2012. Requests for accreditation and registration must be done online through CSO-Net. See the aide memoire for details.
Civil society orientation
An orientation for all civil society participants will be held on the morning of Sunday, 29 April 2012. More information will be available closer to the date; please check the website regularly and subscribe to Reaching Critical Will's E-News.
Side events
There will be a room for NGOs to hold side events. It will seat approximately 100 people. There should be a projector and screen available in the room, however, this will be confirmed closer to the date. If you need a bigger room for a special event, you must get a government sponsor for your event and have them book a separate room for you.
Booking the NGO side event room is done a first come, first serve basis. Please email info[at]reachingcriticalwill.org to book the room. A calendar is available online.
Civil society presentations
Whether or not you are planning to attend the PrepCom, consider getting involved in drafting civil society presentations to the meeting. NGOs are generally allocated time to address PrepCom delegates in an official meeting. The date of this meeting has been tentative set as Wednesday, 2 May, 3:00-6:00 PM. You can subscribe to the listserv we use to draft presentations by going to http://groups.yahoo.com/group/npt_presentations. Email traffic on this list will be quite heavy between February and May 2012.
Monitoring Implementation
Reaching Critical Will, in partnership with the Geneva Centre for Security Policy, has produced three monitoring reports on the implementation of the 2010 NPT Action Plan:
Report #1: "Peaceful uses of nuclear energy" (June 2011)
Report #2: Non-proliferation (September 2011)
Report #3: Nuclear disarmament (January 2012)
---
Calendar of Events
 7 March: Disarmament through International Law and Human Rights
International Women's Day Seminar
Geneva, Palais des Nations, Room IV
7 March 2012 13h – 15h.  Email for more information.
11 March- act together to get rid of nuclear power
Let's join to form a huge human chain from Lyon to Avignon in the European region with the highest number of nuclear plants. More information: http://chainehumaine.org
17 April- Global Day of Action on Military Spending
For more information: demilitarize.org
28-29 April- ICAN Campaigners Meeting
For more information: http://www.icanw.org
30 April – 11 May- NPT PrepCom
A2000 Update editors: Alyn Ware, Mayra Gomez, Susi Snyder Please send any items for inclusion in the next update to alyn@lcnp.org